Peer Academic Advisors (PAA) are an essential part of the Social Sciences Undergraduate Student Affairs Office. As current undergraduate students, they are a valuable resource to share their experiences and provide academic advising from a student's perspective. PAAs answer questions regarding degree/progress checks, class schedules, general education, school, major, and minor requirements, change of major and much more. They provide assistance and resources to ensure that undergraduate students are able to make the most of their UCI experience!
Meet your 2021-22 Peer Academic Advisors (PAAs)!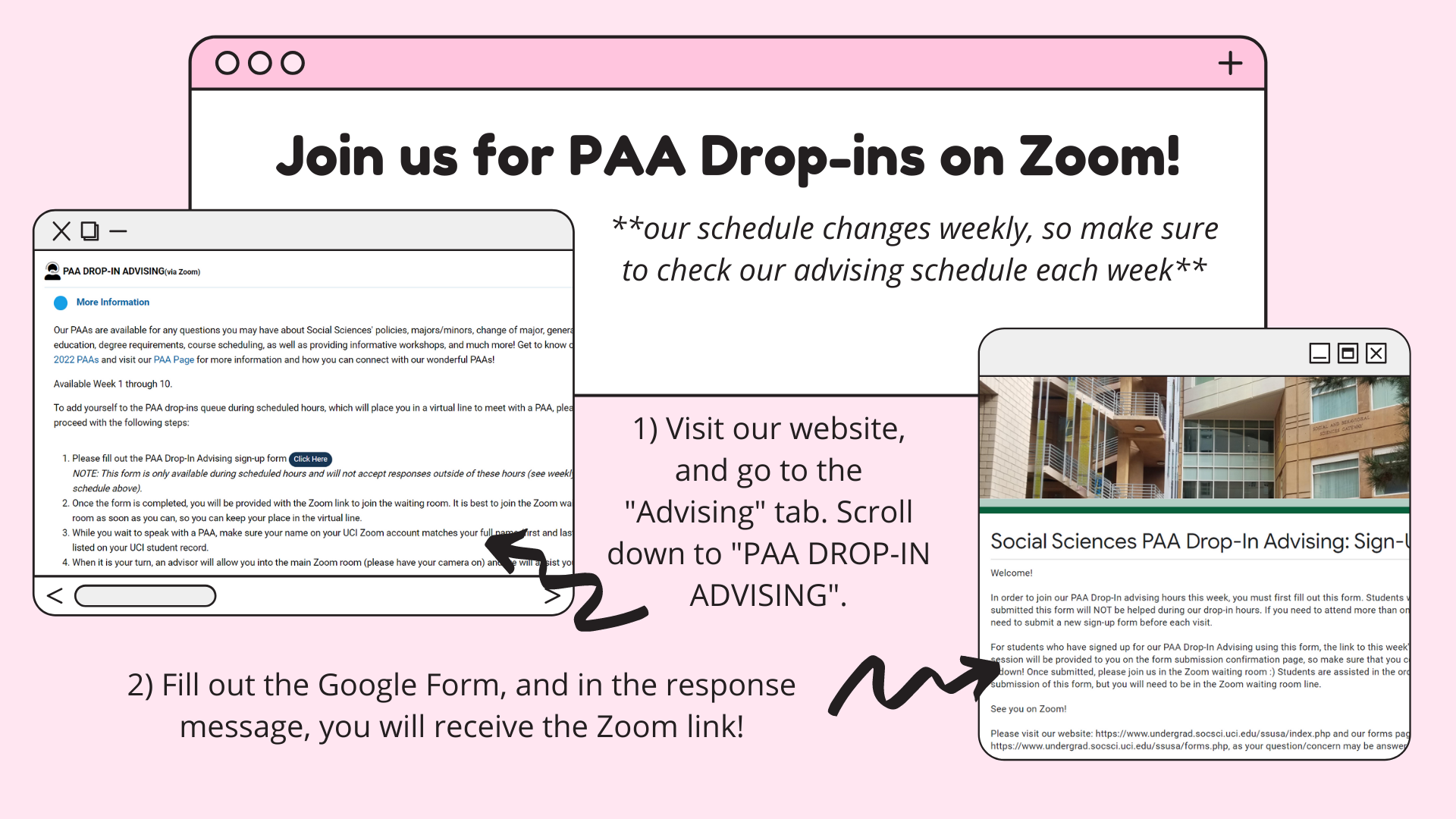 Find us on Facebook! https://www.facebook.com/SOCSCIPAA/
Change of Major Information
If you are interested in changing to or adding a major in Social Sciences, you can fill out a Change of Major Progress Request or email our Peer Academic Advisors at socsciPAA@uci.edu with your questions. Prior to contacting our office, please review the School of Social Sciences Change of Major Requirements. You may also find our Change of Major Process Check Form helpful to review.
Fall 2021 PAA Office Hours