2022 International Freshmen Student Advising Online
School of Social Sciences | Undergraduate Student Affairs Office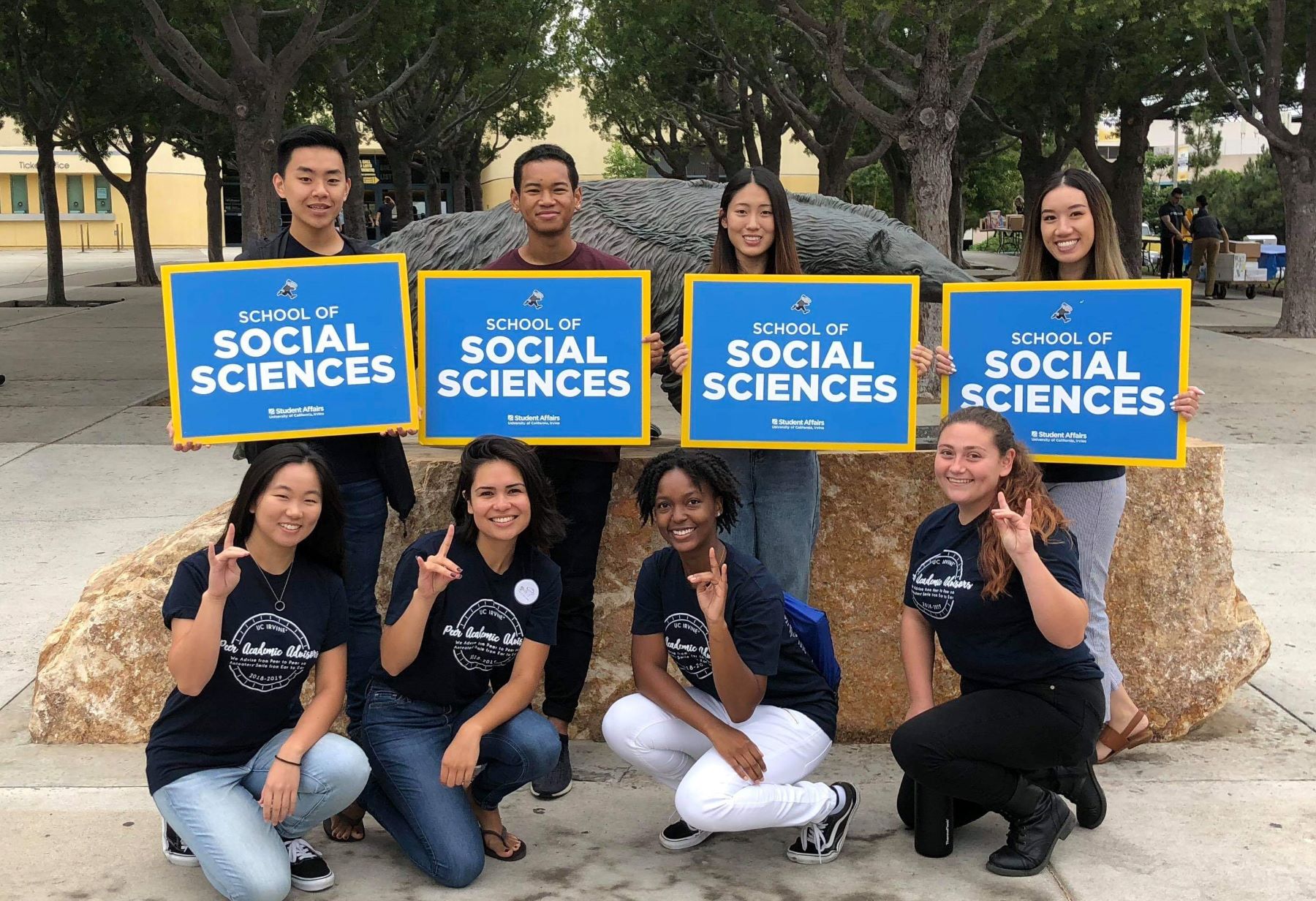 Congratulations and welcome to the Anteater family! We are so happy to welcome you to the School of Social Sciences.
As an incoming international freshmen student, you currently have an ACADEMIC HOLD on your record. Don't worry - this is normal! The hold will be removed once you have completed all steps of your academic advising.
As an international student, you have the option of attending either SPOP or ISPOP. We understand that many international students live outside of California, and it would be unreasonable to ask students to visit campus before arriving in Fall Quarter. ISPOP is scheduled to take place right before the beginning of Fall Quarter to accommodate traveling to campus. Please note that you MUST attend either SPOP or ISPOP!!
STEP 1: Register for ISPOP or SPOP through UCI Orientation.
---
Online Academic Advising is only approved for School of Social Sciences students who are International freshmen students that have registered to attend the ISPOP orientation in September. Please read the steps below carefully and follow the directions:
STEP 2: Please go through the below advising courses divided into 4 sections.
Please be mindful and pay close attention to the information covered, as they will help you navigate through UCI which can be very confusing at times! We hope that you can learn the basics and prepare you to be a successful UCI student!
The course consists of 4 parts followed by a quiz at the end.
Part 1: Class Placement and Test Credits
Some courses at UCI may require a placement into them, which can be done in several ways. This section will explain UCI placement exams, AP/IB/A-Level test credits, and transferring classes from other schools.
Part 2: Graduation Requirements
This section will provide you with an introduction to all the components of a degree, such as University (UC), General Education, and Major requirements that all students must complete in order to graduate.
Part 3: International Students Policies and Resources
This section covers the minimum information that all international students must know to maintain good standing with your academic and immigration records.
Part 4: Enrollment Information
This final section will walk you through important information regarding enrolling in classes! You will learn about WebReg (registration system) and WebSOC (Schedule of Classes) and a few dates to remember every quarter!
---
STEP 3: Show us what you learned–take the QUIZ.
Note: You will need to be logged into your UCI Google account in order to access this quiz!
If you have not yet activated your UCINetID and set up your UCI Google account, you can find more information on how to do that under the "Getting Started" section of our New Student page.

---
STEP 4: Wait to hear back from us for next instructions, which will lead to you enrolling in classes.
Once we verify that you have reviewed the slides and submitted the quiz, you will receive an email from "intlfrsocsci@uci.edu" for next instructions.
---
Additional Resources & Information
Applicant Portal
You may still be receiving important information from the UCI Admissions office through your Applicant Portal, so please make sure you are checking it frequently throughout the Summer!
UCINetID and Gmail
Please make sure that you have activated your UCINetID and your UCI Gmail account! From here on out, our office will be communicating with you only through your UCI student email address, so it's important to get it activated ASAP and to check it daily!
Information on how to get all your UCI accounts set up can be found under the "Getting Started" section of our New Student page.

2022 Summer Change of Major Info
Thinking of changing your major? More information on each School's change of major policies for incoming students can be found on our Summer Change of Major page.
---