Our office is closed to walk-in advising at this time due to COVID-19. Please visit our Academic Advising page for available services.

2022 International Freshmen Information
School of Social Sciences | Undergraduate Student Affairs Office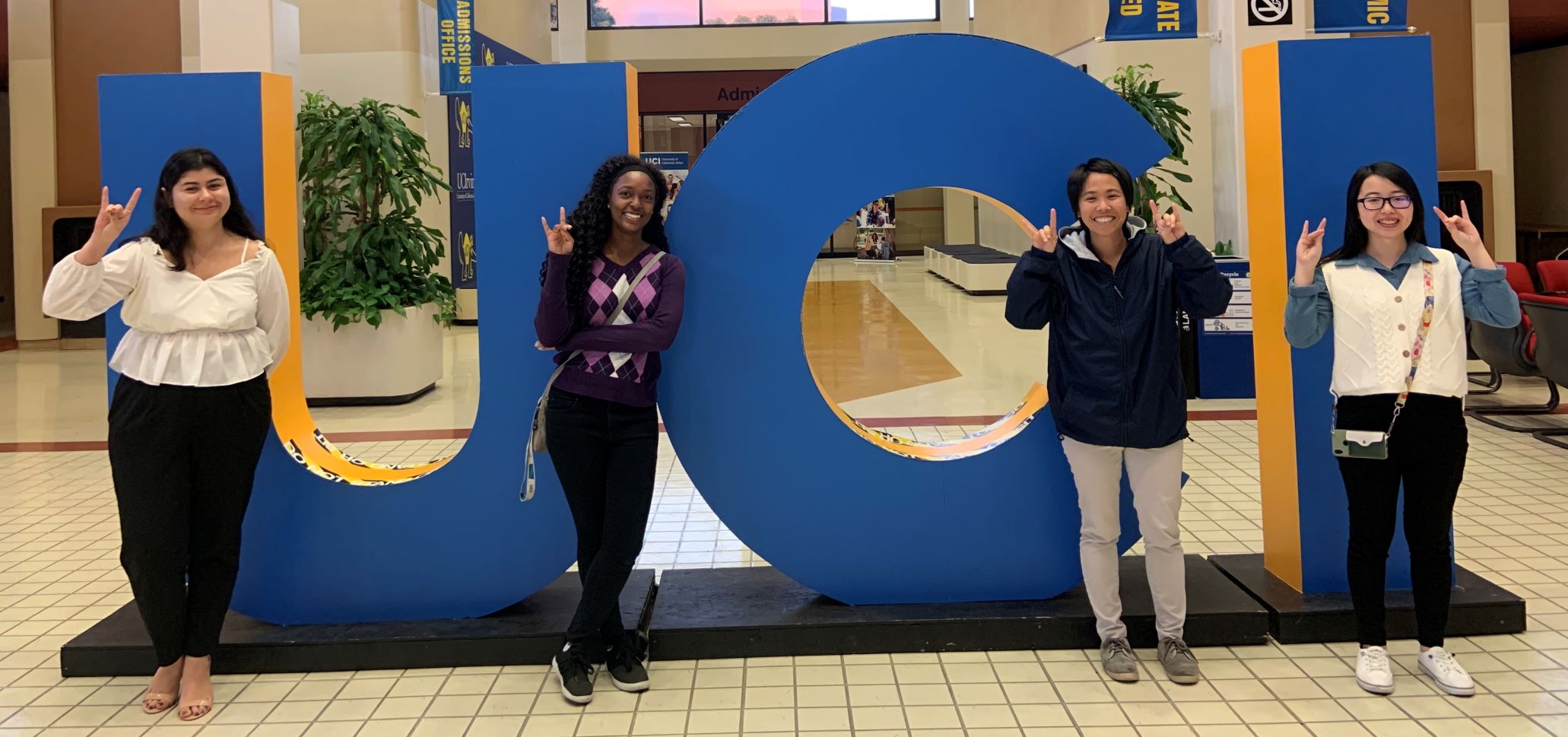 Congratulations and welcome to the Anteater family! We are so happy to welcome you to the School of Social Sciences.
As an incoming international freshmen student, you currently have an ACADEMIC HOLD on your record. Don't worry - this is normal! The hold will be removed once you have completed all steps of your academic advising.
As an international student, you have the option of attending either SPOP or ISPOP. We understand that many international students live outside of California, and it would be unreasonable to ask students to visit campus before arriving in Fall Quarter. ISPOP is scheduled to take place right before the beginning of Fall Quarter to accommodate traveling to campus. Please note that you MUST attend either SPOP or ISPOP!!

What is ISPOP?
More Information

International Student Parent Orientation Program (ISPOP) is UCI's orientation program specifically for incoming international students. It takes place right before the beginning of Fall Quarter so students can move into their academic-year housing as part of ISPOP. At ISPOP, incoming international students will have the opportunity to meet current and incoming students, learn about the resources and support available to them at UCI, and move into their academic-year spaces.

International students who will be living on-campus will be staying in their academic-year housing during ISPOP.

International students who are living-off campus will be staying on campus for the 1-night of SPOP, and will be able to return to their off-campus housing after ISPOP.

Program Dates:
Tuesday September 13, 2022 - Wednesday September 14, 2022
For more information and how to register for SPOP or ISPOP, please visit the UCI Orientation page: https://orientation.uci.edu/international/
Orientation Questions? https://orientation.uci.edu/faq/index.php

You will be emailed in mid-July with more instructions on how to complete your academic advising and enrolling in classes. You do not need to contact us...we will email you, so please check your email regularly!
---
Additional Resources & Information
Applicant Portal
You may still be receiving important information from the UCI Admissions office through your Applicant Portal, so please make sure you are checking it frequently throughout the Summer!
UCINetID and Gmail
Please make sure that you have activated your UCINetID and your UCI Gmail account! From here on out, our office will be communicating with you only through your UCI student email address, so it's important to get it activated ASAP and to check it daily!
Information on how to get all your UCI accounts set up can be found under the "Getting Started" section of our New Student page.

2022 Summer Change of Major Info
Thinking of changing your major? More information on each School's change of major policies for incoming students can be found on our Summer Change of Major page.
---