New Student Information for Fall 2021
School of Social Sciences | Undergraduate Student Affairs Office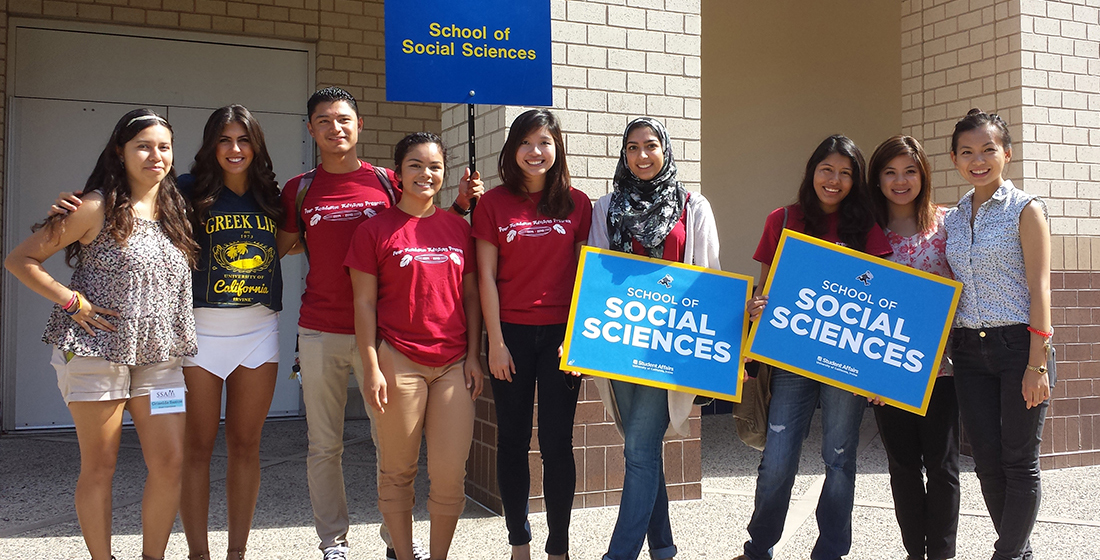 Welcome to the School of Social Sciences at the University of California, Irvine! An important component of your academic success is the careful selection of courses appropriate to your educational goals. Our office, Social Sciences Undergraduate Student Affairs, provides you with academic advising to ensure that you are ready to begin classes in Fall Quarter and help you reach your goals. Please read the information below regarding new student orientations and transfer advising for new students.
The first thing you should do is activate your UCI Email Address | Activate Now
COMING SOON! There will be pages for each population below on how you will receive academic advising this Summer.
NOTE: If you have any questions or concerns, please contact our office via email at the correct email addresses below. Always include your full name and UCI ID number in all correspondence.
---
---
These email addresses will remain available throughout the Summer, but beginning Fall 2021, please email our office at socsci@uci.edu.

TRANSFER STUDENTS
Keep in mind that your deadline to submit your SIR to UCI is June 1st. As an incoming transfer student, you currently have a HOLD on your record. Don't worry - this is normal! The hold will be removed once you have completed all steps of your mandatory transfer advising throughout the Summer. More information is to coming soon!

IMPORTANT:
Make sure to submit all of your transcripts, test scores, etc to the Office of Admissions no later than July 1st. All information can be submitted through your Applicant Portal.
All new students are required to:
Note: If both of these items are not completed, your enrollment for Winter Quarter will be placed on hold