New Student Information for Fall 2021
School of Social Sciences | Undergraduate Student Affairs Office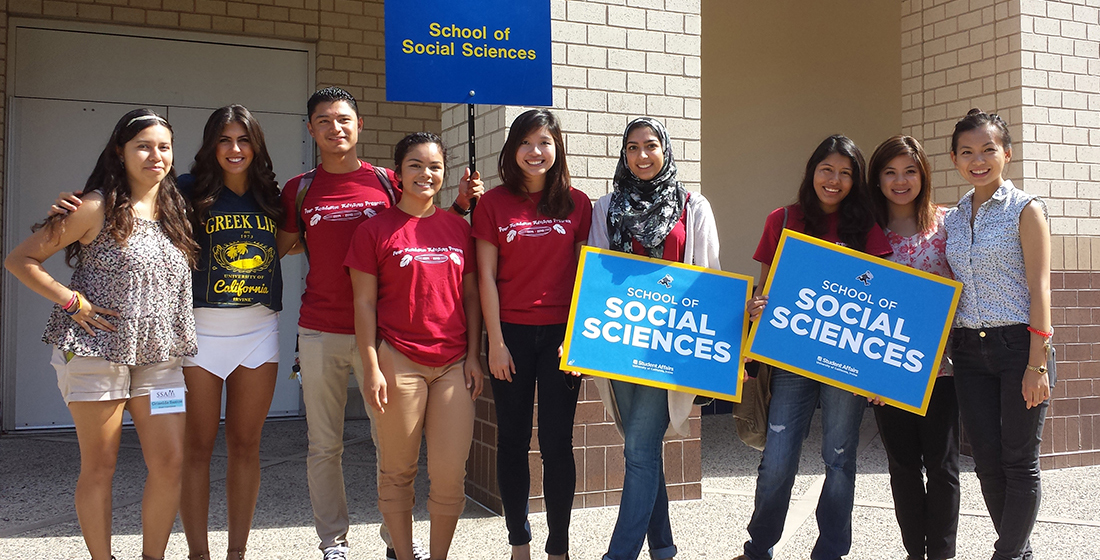 Welcome to the School of Social Sciences at the University of California, Irvine! An important component of your academic success is the careful selection of courses appropriate to your educational goals. Our office, Social Sciences Undergraduate Student Affairs, provides you with academic advising to ensure that you are ready to begin classes in Fall Quarter and help you reach your goals. Please read the information below regarding new student orientations and transfer advising for new students.
The first thing you should do is activate your UCI Email Address | Activate Now
To use your UCI Gmail, you must first must activate it:
Visit https://www.oit.uci.edu/help/google/ and select the 'Student Activation' link. Then on the next page, click the first link under the heading "New Students" and follow the instructions that will appear to create a password for your UCI Gmail account. You'll then have the opportunity to sign in, so make sure you use your full email address (UCInetID@uci.edu) as the username.
Upon your first successful login to your UCI Gmail account, you will have to agree to Terms of Service. Once you do, you will have full access to your inbox. Going forward, whenever you want to check your email from the web, you can simply visit gmail.com and sign in with your full email address (UCInetID@uci.edu) as the username.
If you have further questions, visit our Help Center at https://www.oit.uci.edu/help/email/configure-gmail-desktop-mobile/.
NOTE: If you have any questions or concerns, please contact our office via email at the correct email addresses below. Always include your full name and UCI ID number in all correspondence and write from your UCI email address.
---
---
It is best to visit your Applicant Portal frequently for any UCI updates. In addition, check your SPOP Dashboard for additional information from UCI Orientation.
Make sure to submit all of your transcripts, test scores, etc to the Office of Admissions no later than July 1st! You can find more information on how to submit your records on the Office of Admissions page.
UCI Student ID Card: https://studentaffairs.uci.edu/photo-id-help/
Change of Major Information for New Students:
Students who wish to change their major into the School of Social Sciences (you were admitted to a major in another School), can contact our office via email AFTER September 1st for additional information. Please refer to the email addresses above and write to the one that is applicable to you. Keep in mind that you will first need to complete the Change of Major Requirements for your prospective major.
Head Start With SSARC!
Get a head start with the Social Sciences Academic Resource Center (SSARC). SSARC hosted a 30-minute webinar dedicated to incoming students in the School of Social Sciences. Head Start With SSARC shares more about their services and provide you with important tips/resources to help you get off to a solid start at UCI. Topics covered: engaging with faculty, getting involved with research, internships, and Social Sciences involvement opportunities.