NAVIGATION: HOME | SOCIAL SCIENCES PEER MENTORS | WORKSHOPS & EVENTS | COURSE CREDIT APPROVAL | RESOURCES
SOCIAL SCIENCES STUDY ABROAD PEER MENTORS
Our study abroad peer mentor are both senior students in the School of Social Sciences who are EAP study abroad returnees. If you have questions about the study abroad process, want to learn more about the opportunities, or even just hear about their experiences, come visit our office to see them!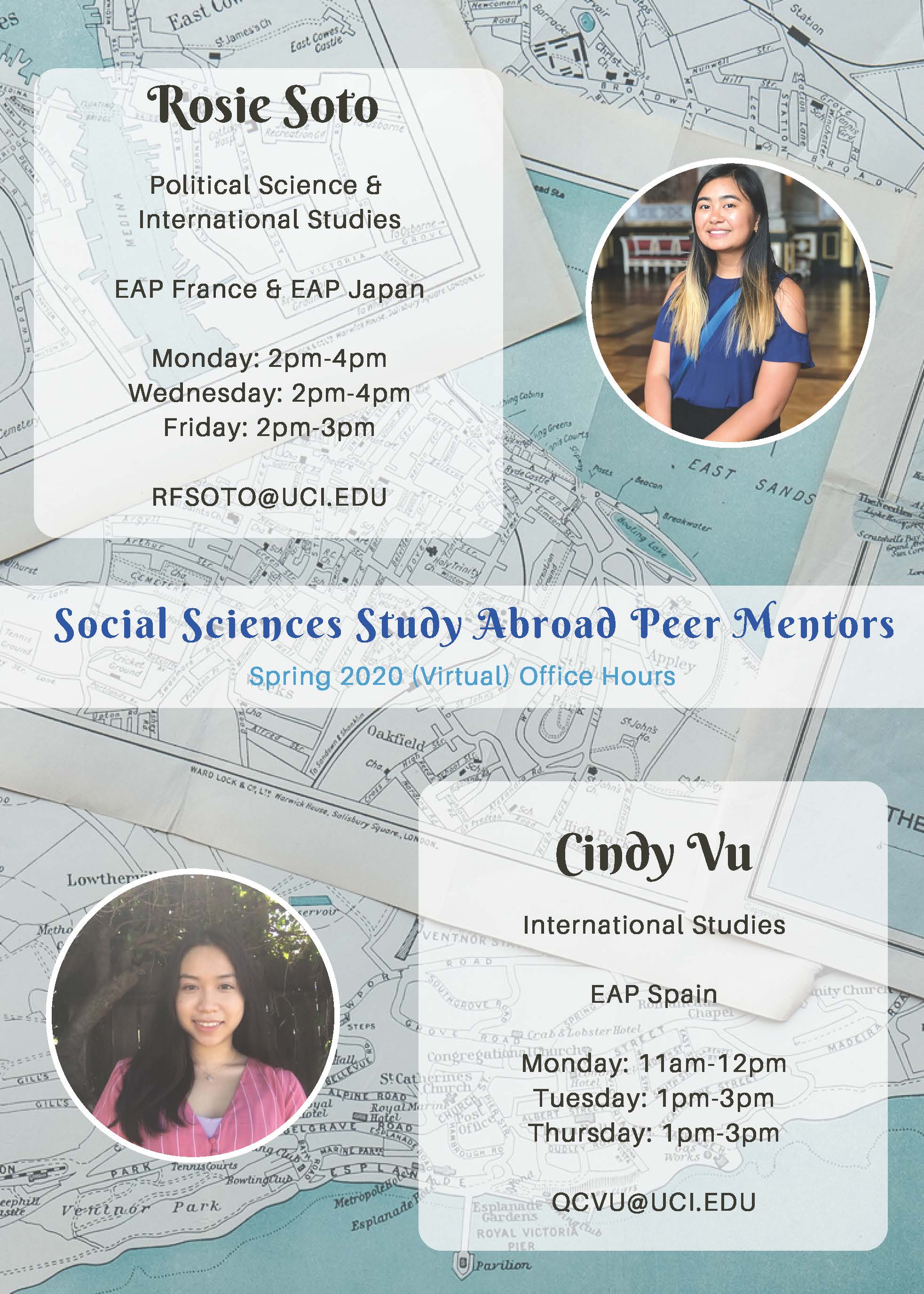 2019-2020 Peer Mentors Study Abroad Bios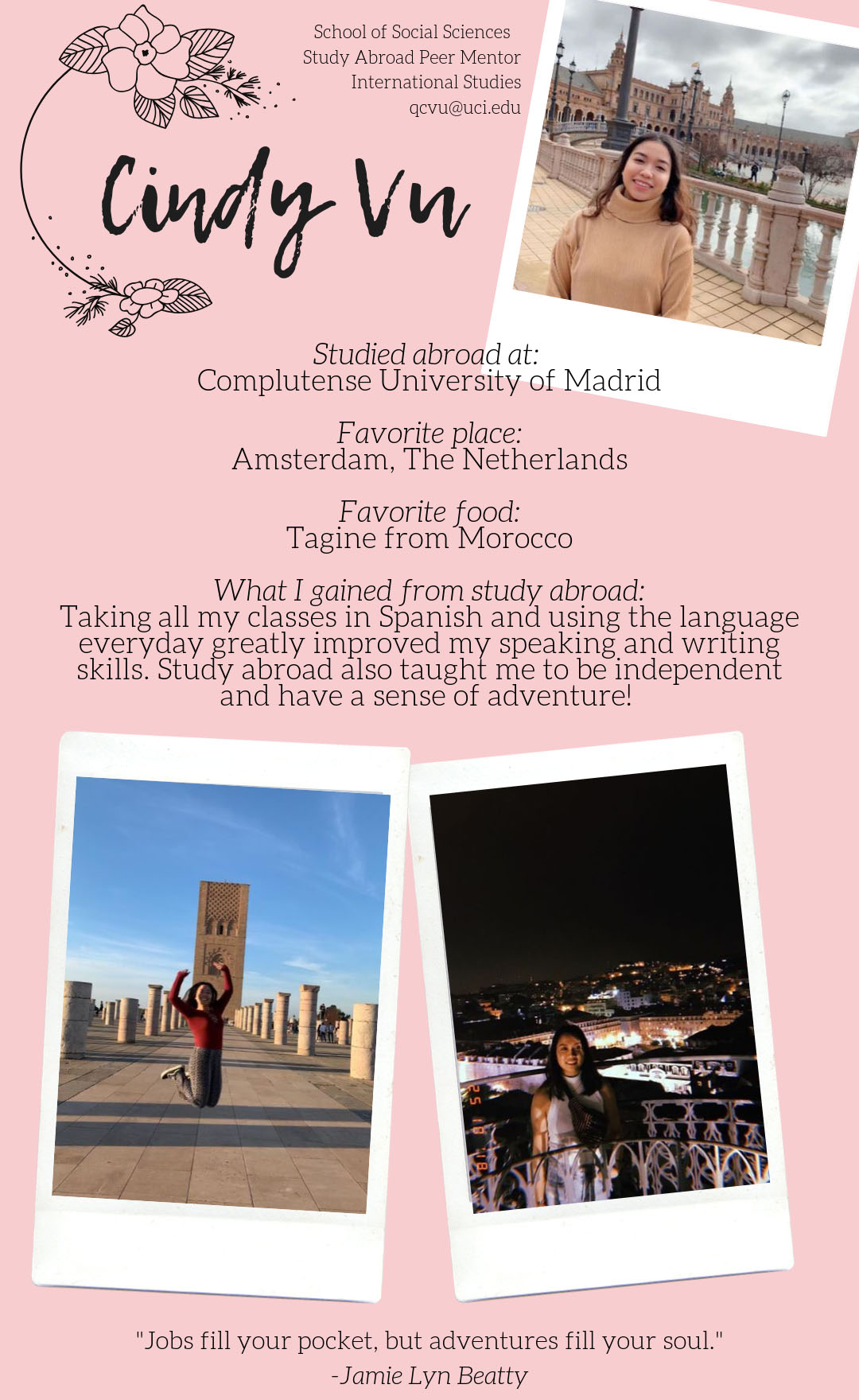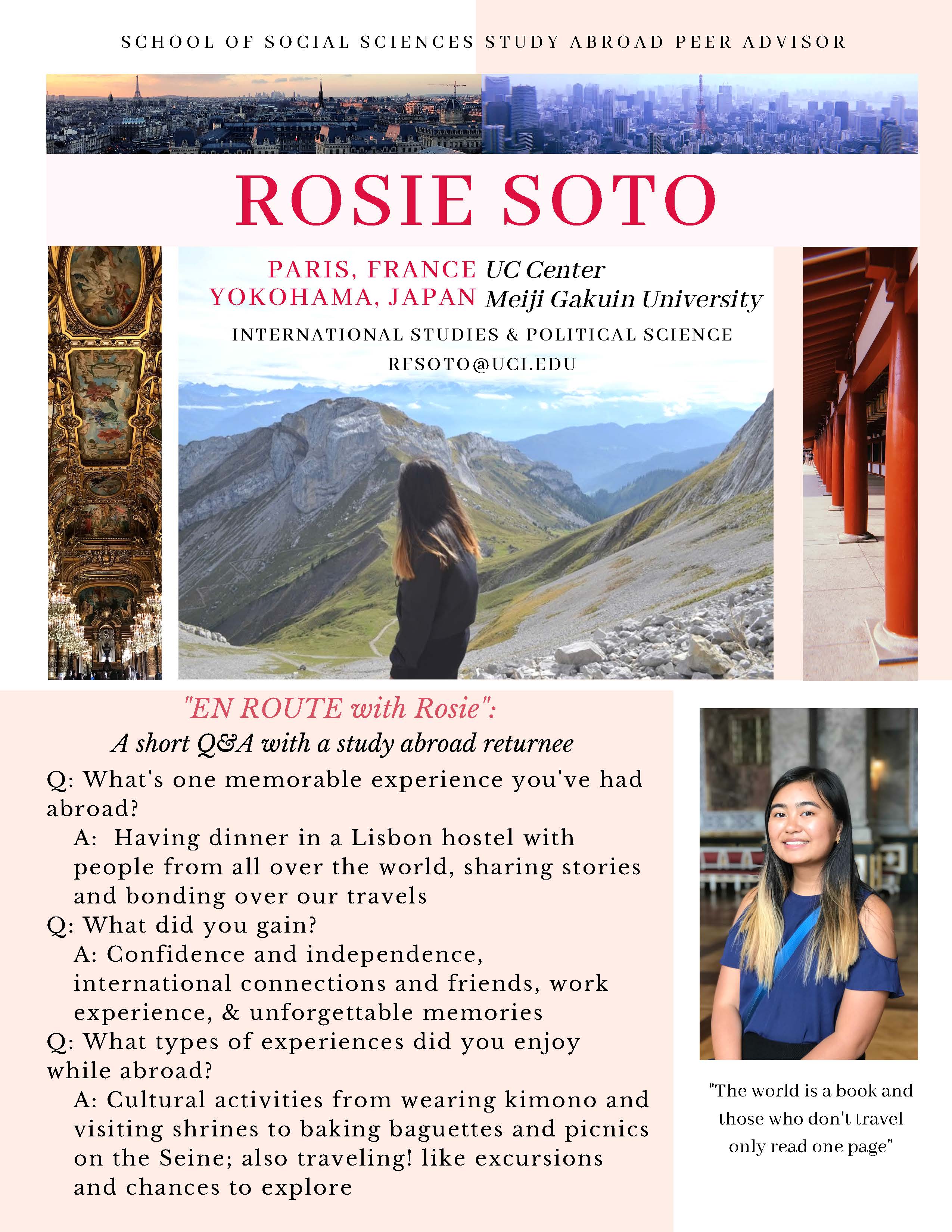 FEATURED: Past Study Abroad Peer Mentors (2018-2019)
Click on their bio below to enlarge.