HOME | SOCIAL SCIENCES PEER MENTORS | WORKSHOPS & EVENTS | COURSE CREDIT APPROVAL | RESOURCES (coming soon!)
Are you a Social Sciences major (or pursing a minor)? Thinking of studying abroad? You're in the right place! Use the links above to navigate through the School of Social Sciences' study abroad website. You'll find resources and important links to help you along your study abroad process. Consider visiting one of our study abroad peer mentors and participate in our workshops and events. The more you participate, the more you learn, and the more stamps you earn for the end of quarter raffle! Find out more by visiting the pages linked above. Have questions? Contact us: Elizabeth Cervantes (ecervan3@uci.edu), Germain Louie (louieg@uci.edu).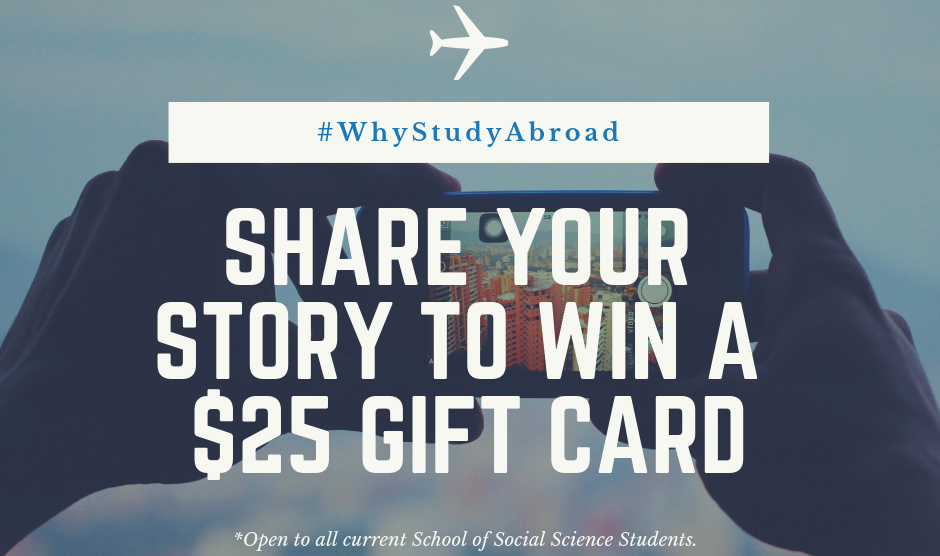 Social Sciences Study Abroad Peer Mentors
If you've just started thinking of studying abroad, visit our study abroad peer mentors on a walk-in (office hours listed below). Both are study abroad returnees and can answer your questions about the study abroad process!


Study Abroad Returnees Highlight
Still deciding if study abroad is right for you? See what our returnees have to say!
Where did you study abroad and what three words would you use to describe your experience?
What advice would you give to students who want to study abroad?
What advice would you give to students prior to departure for their study abroad program?