New Student Information for Fall 2020
School of Social Sciences | Undergraduate Student Affairs Office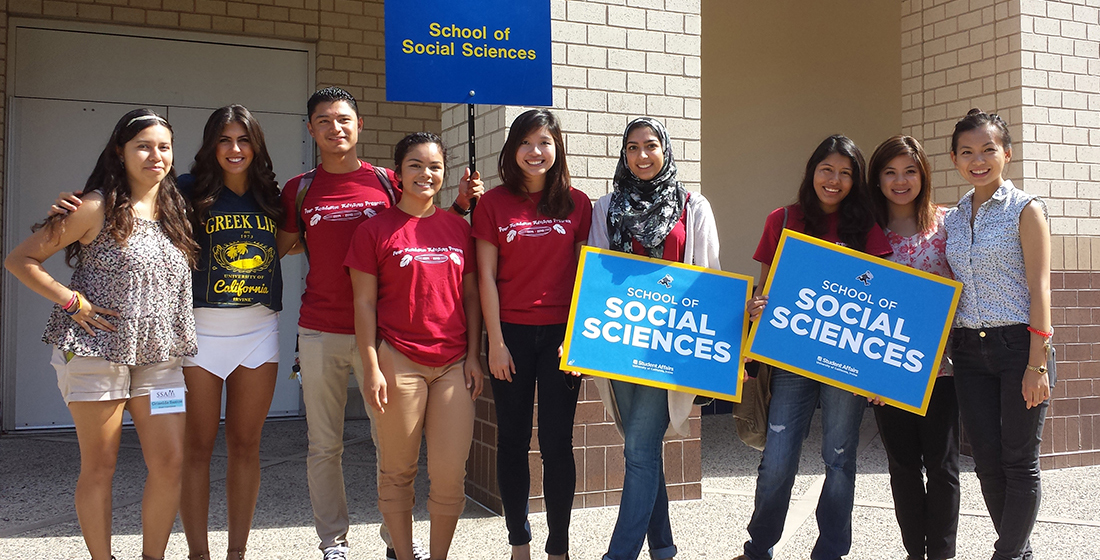 Welcome to the School of Social Sciences at the University of California, Irvine! An important component of your academic success is the careful selection of courses appropriate to your educational goals. Our office, Social Sciences Undergraduate Student Affairs, provides you with academic advising to ensure that you are ready to begin classes in Fall Quarter and help you reach your goals. Please read the information below regarding new student orientations and transfer advising for new students.
Please visit http://www.newstudents.uci.edu/ for new student information.
The New Student Handbook is a compilation of many campus resources and offices that can assist you on your undergraduate journey here at UCI.
To activate your UCI Email Address, you can go here: https://www.oit.uci.edu/undergrad/
NOTE: If you have any questions or concerns, please contact our office via email at the correct email addresses below. Always include your full name and UCI ID number in all correspondence. These email addresses will remain available throughout the Summer, but beginning Fall 2020, please email our office at socsci@uci.edu. Thank you.

New Freshmen: freshmenadmit@socsci.uci.edu
New International Freshmen: intlfr@socsci.uci.edu
New Transfer Students: transferadmit@socsci.uci.edu
Fall 2020 transfer students can find more information about your online academic advising HERE.
Welcome Week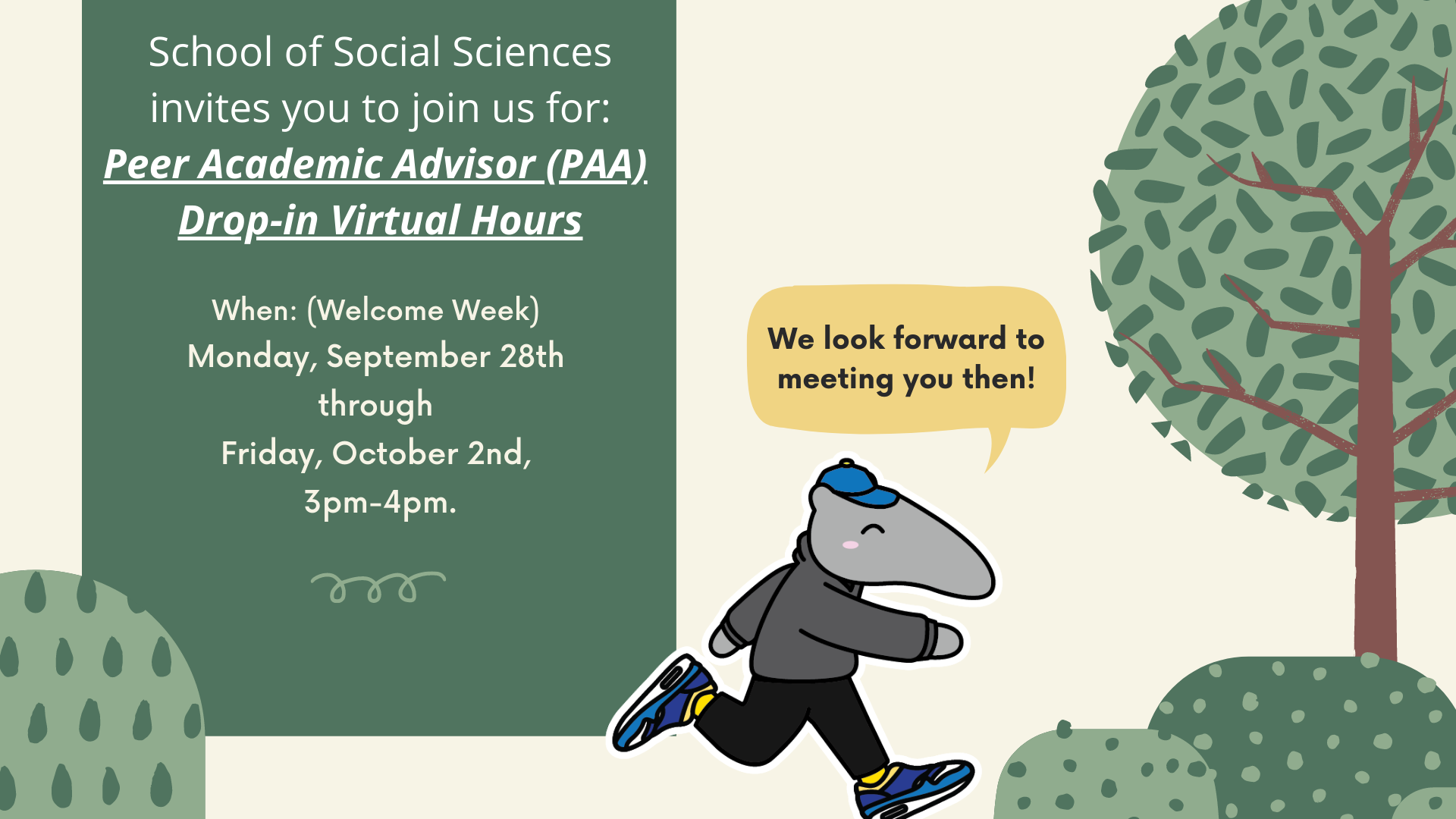 Monday, September 28th: All School of Social Sciences Majors from 3pm-4pm ~ https://uci.zoom.us/s/98293459004
Tuesday, September 29th: All School of Social Sciences Majors from 3pm-4pm ~ https://uci.zoom.us/s/95729130199
Tuesday, September 29th: Business Economics, Economics, Quantitative Economics Majors from 3pm-4pm ~ https://uci.zoom.us/j/94397144679
Wednesday, September 30th: All School of Social Sciences Majors from 3pm-4pm ~ https://uci.zoom.us/s/98096558145
Thursday, October 1st (first day of instruction): All School of Social Sciences Majors from 3pm-4pm ~ https://uci.zoom.us/s/91424651564
Friday, October 2nd: All School of Social Sciences Majors from 3pm-4pm ~ https://uci.zoom.us/s/99142044819
---