New Student Information for Fall 2020
School of Social Sciences | Undergraduate Student Affairs Office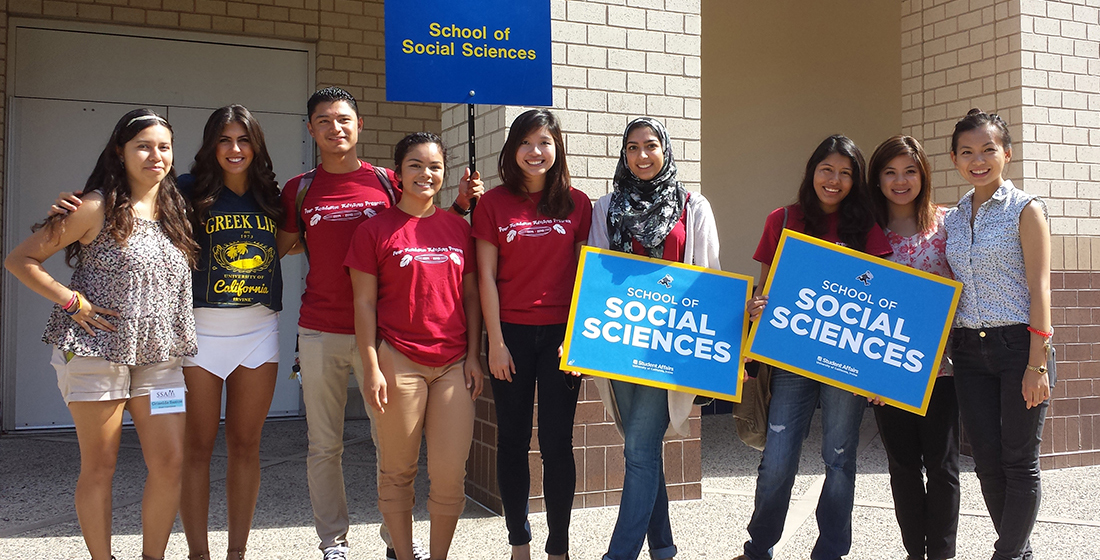 Welcome to the School of Social Sciences at the University of California, Irvine! An important component of your academic success is the careful selection of courses appropriate to your educational goals. Our office, Social Sciences Undergraduate Student Affairs, provides you with academic advising to ensure that you are ready to begin classes in Fall Quarter and help you reach your goals. Please read the information below regarding new student orientations and transfer advising for new students.
Please visit http://www.newstudents.uci.edu/ for new student information.
The New Student Handbook is a compilation of many campus resources and offices that can assist you on your undergraduate journey here at UCI.
New Students
Make sure you submit your Statement of Intent to Register (SIR) before the deadlines below:
Freshmen - May 1st
Transfer Students - June 1st
After these deadlines, you will receive information from our office via email regarding the academic advising provided for all new students.
You can find more information regarding your status through the Admissions Portal.
Click here for information regarding the University of California response on admissions to COVID-19.
Academic Advising information has been sent out via email! :) Please make sure to check your UCI Email Address for additional information.
To activate your UCI Email Address, you can go here: https://www.oit.uci.edu/undergrad/
PLEASE NOTE: A HOLD will be placed on all new students who will be attending UCI in Fall 2020. The hold will be removed once you have completed your mandatory academic advising (this is online due to Covid-19). More information regarding our Summer academic advising will be sent to you and also updated on this page. Thank you in advance for your patience and understanding.
NOTE: If you have any questions or concerns, please contact our office via email at the correct email addresses below. Always include your full name and UCI ID number in all correspondence. Thank you.

New Freshmen: freshmenadmit@socsci.uci.edu
New International Freshmen: intlfr@socsci.uci.edu
New Transfer Students: transferadmit@socsci.uci.edu
Fall 2020 transfer students can find more information about your online academic advising HERE.
---