Social Sciences Study Abroad Mentor
INTERNSHIP OPPORTUNITY: Social Sciences Study Abroad Peer Mentor Application 2019-2020
Gone abroad and loved your experience? Help others experience it too!

Apply to be a peer mentor! Application open for the 2019-2020 academic year.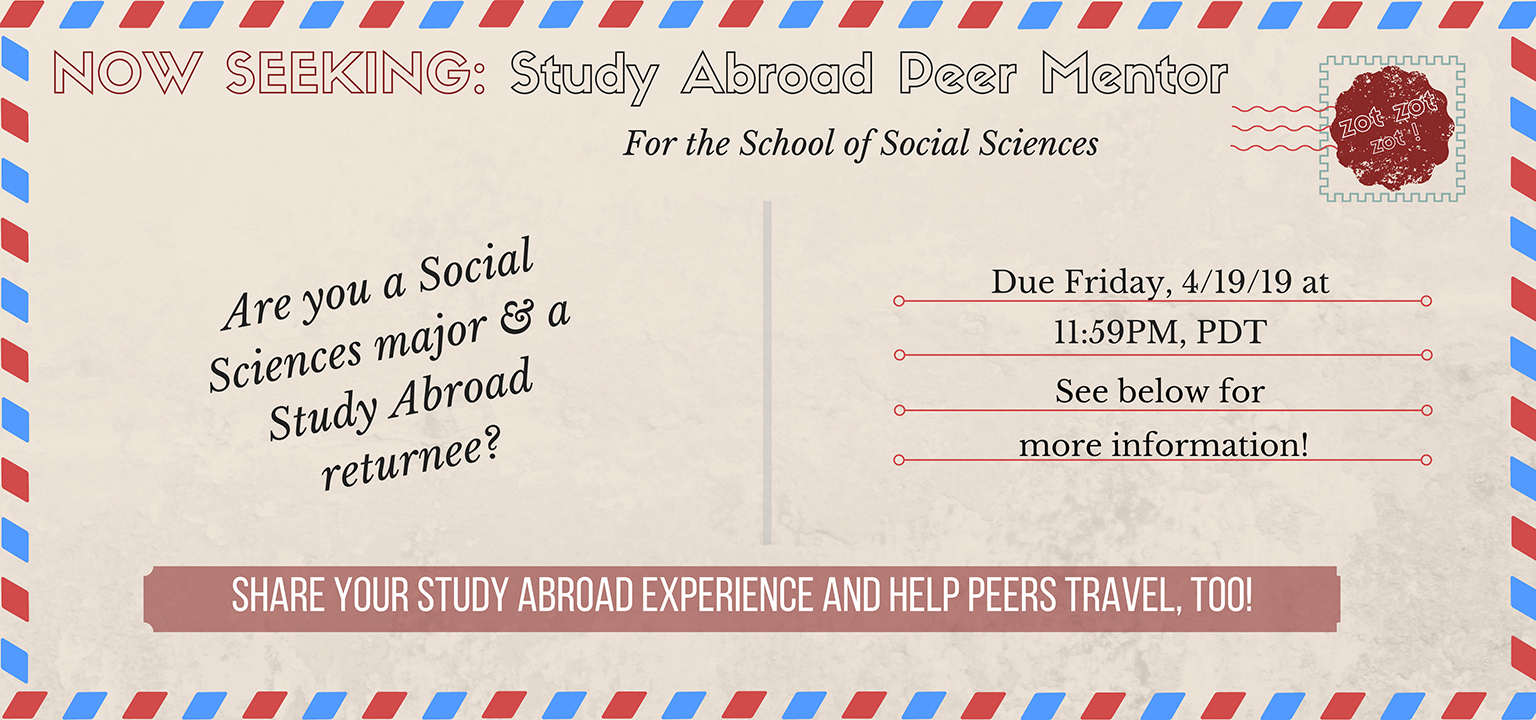 Application Deadline: FRIDAY, APRIL 19, 2019 at 11:59PM (PDT)
Compensation:
Peer Mentors will enroll in a Soc Sci 199 course and may earn 2-4 units towards graduation.
Duties:
Advising - work closely with social sciences majors to identify abroad programs and mentor students through the application process
Administrative - assist with record keeping of approved coursework
Research - work with the Social Sciences Academic Advisors to gather data, analyze what prevents students from considering study abroad, and implement pathways to increase participation
Outreach - promote abroad programs through informational sessions and creating materials for distribution

Required:
Must be a student for the 2019 - 2020 academic year
Declared major in the School of Social Sciences
Returnee from a study abroad experience (EAP or IOP)
Preference is given to candidates with a 3.0 overall GPA and above

Time Commitment:
Regular office hours: Fall 2019 - Spring 2020
Average 5 hours per week (some evenings)

APPLY HERE: Online Application
For any questions, please email Academic Advisor, Katrina Tomas at ktomas@uci.edu