SOCIAL POLICY & PUBLIC SERVICE
featured: '09 Kimberly (Snodgrass) Moore, REACH nonprofit founder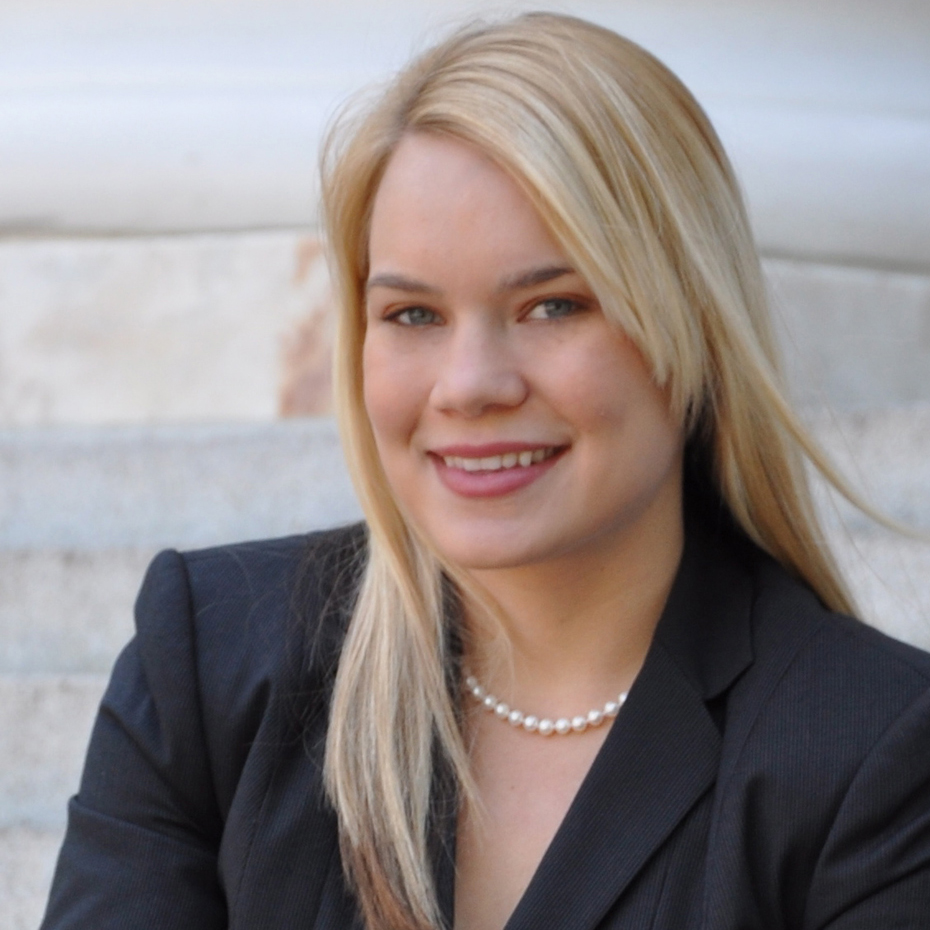 For Kimberly (Snodgrass) Moore, foster care offered an escape from what seemed an otherwise bleak future. For the first 10 years of her life, she was virtually homeless as her alcoholic, drug-addicted mother shuffled her and her four siblings between motel rooms, shelters and, ultimately, foster care.
But that was then. Now, armed with an undergraduate degree from UCI and a master's in education from Harvard, she's committed to helping foster youth—just like her—break the cycle of homelessness.
The go-getter is five years in on running a nonprofit dedicated to increasing high school graduation rates of foster youth through focused mentorship activities, life skills workshops, college prep coaching, and scholarship funding. The program is called Realizing Every Action Creates Hope (REACH), and in 2011, it won first place—and $50,000—in the Pepsi Refresh Project.
Moore started the program while she was teaching in the Boston public school system, and it has since moved to the Bay area and boasts 43 student participants. They've also expanded into doing research on mental health of youth—now adults—raised in foster care.
"There are roughly 750,000 kids that pass through the U.S. foster care system each year, and there are more than 463,000 kids in foster care on any given day. Many of these children, due to the numerous circumstances of being in care, have high tendencies to have difficulties in school," she says. "Of these children, only 40-50 percent actually graduate high school, and only 1-2 percent graduate from college."

Moore realizes that without the assistance she received through foster care, great teachers, and a great adoptive family, she could have easily been on the bottom half of these statistics.
"Before being placed in foster care, I can remember being left to care for my younger brother and sister for days at a time. That's how I learned to cook for my siblings," she says. "I never attended school for more than two weeks at a time because we were always on the run to the next place to sleep."
That all changed when she was 11 and placed with the Snodgrass family, along with her two younger siblings. Through the help of Orangewood Children's Home in Orange, they joined the couple's four children and two other foster children, all of whom the couple adopted five years later.
With a stable home life and extra help from her teachers, Moore caught up academically with her peers, graduating from high school with honors. She also played in the school band, played club roller hockey with all of her siblings, and managed multiple school clubs, all while working at KWD Uniforms across the street from La Habra High School to pay for her own car and other "necessities" of a typical teenager.
She was accepted to UCI where, as an Orangewood Guardian Scholar—a program that helps former foster children pursue a college education—she participated in Global Connect, Jumpstart, and the Community Service Leadership Program, three social sciences programs she says that allowed her to give back to the community while preparing her for a career in public service.

major (B.A.)
honors program
sample courses
field study in public & community service
ethical leadership
educational policy
politics, power & society
biomedicine & health

She completed the social sciences' five-week, research-intensive Summer Academic Enrichment Program (SAEP) where she pursued in-depth research on the national foster care system, a topic she further explored at Princeton University's competitive Public Policy and International Affairs Junior Summer Institute program, and through her graduate work at Harvard.
Somewhere in all of her free time, she authored a children's book and her autobiography, I Am a Foster Child, and That's Okay With Me and Things Happen for a Reason: Even Foster Care and Adoption, while working as a teaching assistant at UCI and the Early Childhood Learning Center, and as an intern with Orangewood's CEO.
"It's my mission to give back to the community of foster children," she says. "I have been blessed with so much in my life, and I can only hope to bring inspiration and hope to others."
In addition to running her nonprofit, Moore is currently managing portfolio partnerships at Innovation Endeavors, an early-stage venture capital firm based in Palo Alto and Tel-Aviv backed by Eric Schmidt, executive chairman of Alphabet Inc. (formerly Google).
"It's fun to see new technology coming out of the valley and all over the world and to be a part of the growth plan for our entrepreneurs," she says.

She's also a board member of the California Court Appointed Special Advocate Association (California CASA) where she's on the Fund Development Committee.
"I truly believe in giving back to this population and it's been an incredible journey to see so many lives changed with the power of mentorship," she says.
If you're interested in social issues, social justice, equality and social policy, like Moore, the major in social policy & public service is for you. With three unique areas of focus—education, governance, and health—the curriculum creates a path for students to effect social change through fair political representation, quality education, and health equality. Students in this major will take courses with faculty composed of respected UCI researchers and experts in fields ranging from education and psychology to public policy and sociology.
At the heart of the program is a 300-hour community service requirement. Coupled with the major's math and statistics focus, students get first-hand experience with real-world tools that will serve them in future careers in government, public policy, education, public health, social work, mental health, non-profit organizations, teaching, law, medicine, and community leadership.