ECONOMICS
featured: '08 Finvoice founder Andrew Bertolina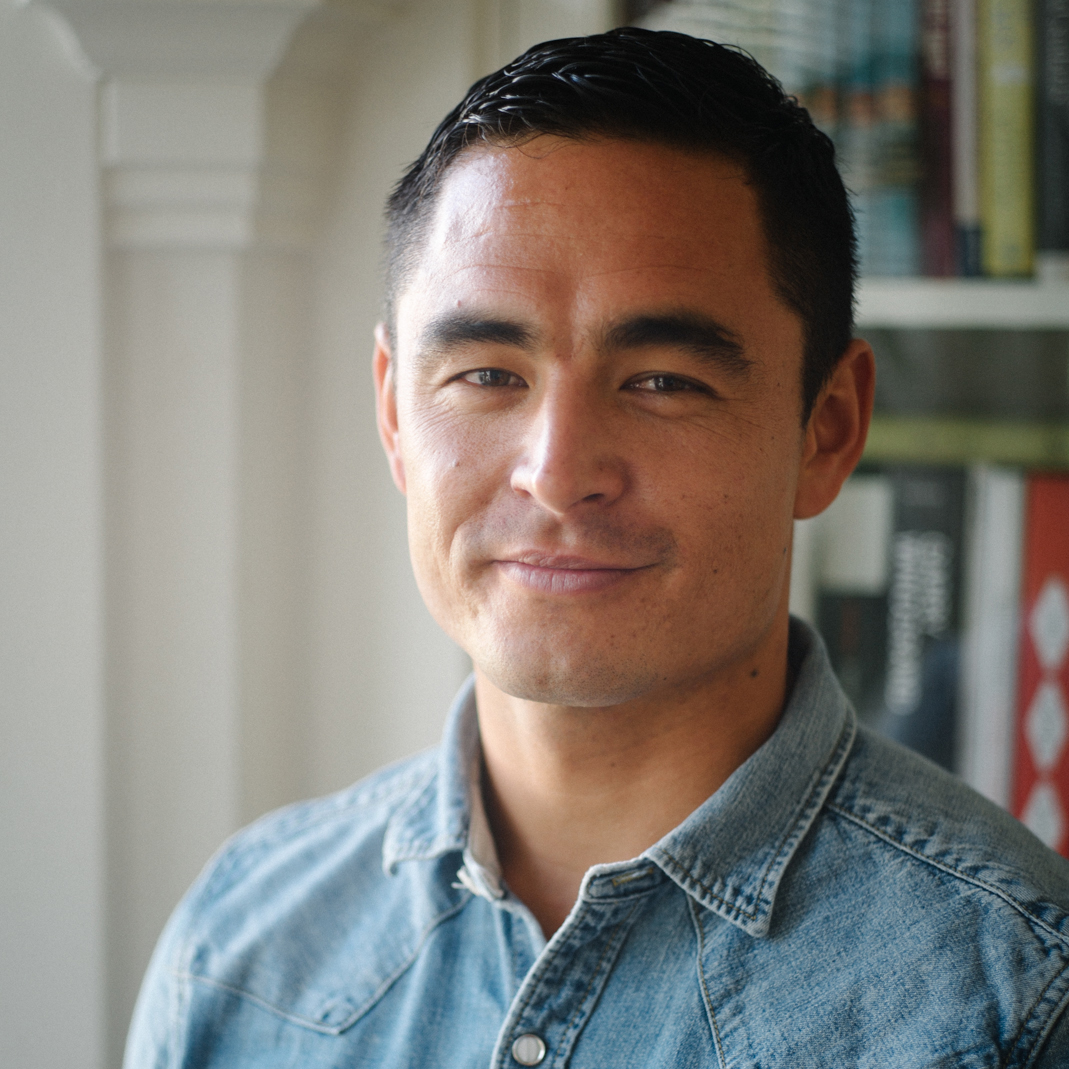 In the world of start-ups, success doesn't just hinge on the strength of a business plan or the determination of the founder. Oftentimes, who you know and collaborate with speaks volumes to investors and potential clients. And when two alumni from UCI's School of Social Sciences form a partnership, both companies are one step closer to greatness.
That was precisely the case with '08 alumni Andrew Bertolina, economics, and Kelsey Minarik, international studies. Though they didn't know each other as students, the budding entrepreneurs were brought together by the UCI family and formed an unexpected collaboration—one that has helped to develop each of their growing start-ups.
For Bertolina—whose company, Finvoice, provides a platform for small businesses to auction their invoices—that means generating more clients. For Minarik—who produces fashionable and functional medical supplies through her company, RejuvaHealth—that means finding the capital to run a young business. And with such complementary needs, their partnership was a match made in start-up heaven.
But starting a company wasn't necessarily at the front of either founder's mind while at UCI. Bertolina was playing tennis, pursuing a degree in economics, and imagining a career with the World Bank while Minarik was busy double majoring in international studies and business management, and studying abroad in Europe. A deep vein thrombosis (DVT) diagnosis changed Minarik's plans, leading the vibrant college student to develop a company that produces stylish compression stockings. While Minarik was working on getting RejuvaHealth up and running, Bertolina was cutting his teeth in the finance world. Though he had success in both venture capital and consulting in the few years following his graduation from UCI, he couldn't shake the desire to make new connections and expand his horizons.

"I think I could have stayed in that field and had a good career and made a decent amount of money, but I felt like there were more opportunities out there," he says.
So, he traveled across the pond to complete a specialized graduate program at Cambridge University. While earning his M.A. in finance, he began working for a venture capital firm based in the U.K., which also had a headquarters in San Francisco. This turned into a job stateside once he completed his degree, and it was there—while making cold calls and researching the world's top entrepreneurs—that Bertolina decided that he wanted to start his own company.
He had first considered the idea of small business financing as a UCI student, where he imagined himself working for an organization like the World Bank to help people in emerging markets. So, when the idea came up again at his new firm—after seeing the lack of funding for micro businesses in developing nations like India and Latin America—he knew he was on to something. From there, he decided to morph the concept to aide businesses stateside and Finvoice was officially launched.
Described by Bertolina as an "eBay for invoices," Finvoice customers are able to post their invoices to be bid on by investors. This allows the company to keep their doors open while they await payment from clients.
"Finvoice is sort of an evolution of this passion I had for helping people through development economics," Bertolina says. "Small businesses typically get paid in 50 to 60 days according to the Small Business Association. They have to pay their employees every two weeks and they have to buy supplies for their business, so a lot of them don't have the capital on hand and they go out of business because they're waiting for payments."

major (B.S.)
minor
honors program
specialization
international issues & economics
sample courses
energy economics
environmental economics
health economics
labor economics
urban economics

Offers are based on their clientele, and the more times a company uses the service, the less expensive it becomes for them.
"This has been an evolution for almost a decade, beginning with studying economics at UC Irvine," he says.
As their two very different ventures expanded, both Anteaters were looking for the best ways to make their businesses last for the long haul. Minarik was working on fulfilling large orders of her compression stockings for companies like Brookstone, and Bertolina was compiling a dream team to get Finvoice up and running. Then, in 2014, an on-campus alumni panel brought the two together in a discussion of their experiences in the business world with current students.
After hearing Minarik speak about the struggles of financing large orders, Bertolina—who was looking for pilot customers at the time—approached her about working together.
"I spoke to Kelsey about what we were doing and explained that we were looking to test the model, and she agreed to be one of our pilot customers," he says. "We owe companies like RejuvaHealth and Kelsey a lot, because in the early days people really have to believe in you to work with you. So we're really thankful for that."

Since then, RejuvaHealth has been a repeat customer, and Finvoice even recently posted a case study about Minarik and her company on its website. Now, both businesses are booming.
Finvoice has experienced impressive growth since it incorporated last September, growing both its client base and its team (which even includes another UCI alumnus).
Understanding market fit and business needs—like Bertolina does with his Finvoice clients—are key concepts covered in the economics major at UCI.
Considered the most flexible of the three economics majors, the general economics degree allows students to pursue individual interests in multiple areas, like health, environmental, and/or labor economics. The major is designed for students seeking a broader understanding of economic practices and principles.
Those who pursue this major develop analytical skills, quantitative tools, and clarity of thought useful in all occupations.
The degree provides excellent preparation for graduate study in law, business, public policy, and social sciences.