ANTHROPOLOGY
www.anthropology.uci.edu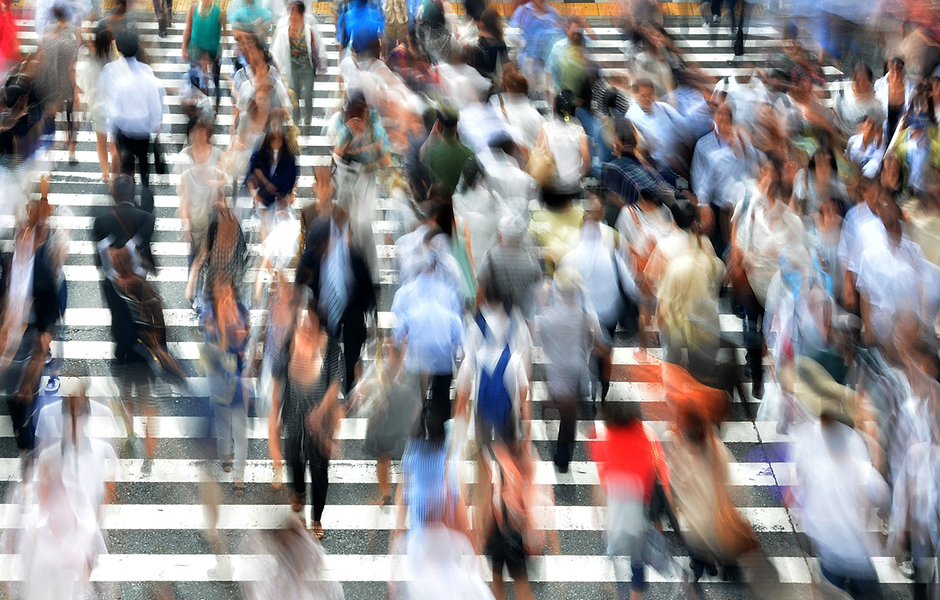 Our major prepares students to embark on a wide range of careers, to pursue graduate studies, and to continue to learn and achieve in our culturally diverse world. Our curriculum develops students' knowledge and skills, including 1) an understanding of cultural diversity and global relationships, 2) the fundamentals of conducting research and analyzing sources of information through ethnographic and other anthropological techniques, and 3) communication skills in organizing and presenting information in written reports and oral presentations.
Why Anthropology?
Thinking about a major or minor in anthropology?
The anthropology major provides students with a broad background in the field as well as intensive knowledge about specific subfields and geographical regions. It prepares students for a wide variety of jobs in business, government and non-governmental organizations, as well as training that may lead to advanced studies in Anthropology as well as in professional schools (law school, medical school, etc.). Our undergraduate majors have also gone on to the very top graduate programs in the country.
The Department of Anthropology at UC Irvine specializes in sociocultural anthropology, the subfield of anthropology devoted to the comparative and in-depth study of culture. Some of our faculty also have research interests and expertise in linguistic anthropology, the branch of the field devoted to the study of the relationships among language, culture, and society. Sociocultural anthropology emphasizes field research. In other words, although we may use surveys or statistical data like other social scientists, we also spend a lot of time "hanging out" with the people we study, listening to them talk, attending carefully to their words, the worlds they spin from them, and the rich texture of their everyday lives. We offer courses that expose our majors and minors to the breadth of the field as well as demonstrate the significance of anthropology to contemporary society.

major (B.A.)
minors
anthro
medical anthro
archaeology
honors program
certificates
economy & culture
ethnomusicology
gender studies
globla studies
law & policy
medical anthro
sample courses
urban anthro
digital cultures
prisons & public education
race, gender & science
medicine, food & health
community politics

Our faculty do research on such topics as immigration and citizenship policies and their effects on identity and belonging; population and development; new technologies and new kinds of science that shape, and are shaped by, culture; cultural factors in economic and political processes; music, art, and expressive culture; the way people use language to express identities; religion and society; ethnic and national conflict; gender and political transition; globalization and modernity. We do fieldwork in places as diverse as California, India, China, Indonesia, East Africa, the Caribbean, and Central Asia (just to name a few). Our graduate students pursue projects on how British and Italian archaeologists interpret the things they dig up in Pompeii; Cambodian refugees' religious practices in Long Beach; theater and politics in Brazil; the work of non-governmental organizations in Africa; the interface between the Hollywood and Hong Kong film industries; marriages and money among Indians in the United Arab Emirates; oil development and national identity in Senegal; HIV education and prevention among injection drug users in Los Angeles; beliefs about organ donation in Mexico; war tourism and historical consciousness in Vietnam...again, to name only a few (see above for further information).
There are a lot of good majors at UC Irvine. Naturally, we think ours is one of the best. Few students major in Anthropology, and we think this is an asset since it allows our faculty and graduate students to give undergraduate anthropology majors individual attention and to work closely with them, often in seminar-style settings or on their own independent research projects. Our undergraduate majors have undertaken independent research on children's conceptions of time; transformations in the meanings of coinage and money; artists and art dealers in Udaipur, India; beliefs about health among Asian-Americans in Orange County...the list goes on. Anthropology is as broad as the wide world around us and as diverse as the communities and cultures occupying the globe. Anthropology undergraduates develop a unique set of skills, dipping into the tool-kits of both the humanities and the social sciences, and marrying critical inquiry with empirical research and specialized knowledge about the breadth of the world's cultures as well as in-depth knowledge about particular world regions. It has been called the most humanistic of the social sciences, and the most scientific of the humanities. You can learn more about anthropology and the major by following some of the links above.