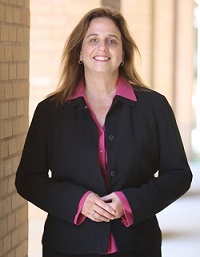 Janice L. Cimbalo, Esq., MCR
Senior Vice President
Ms. Cimbalo has been representing tenants with their office space requirements for 16 years. She is responsible for strategic planning and implementation including workplace strategy solutions for tenants throughout Southern California as well as nationally and internationally.
Before joining Jones Lang LaSalle, Ms. Cimbalo assisted corporate users in a wide variety of industries and geographies while at Cushman & Wakefield and Studley. Prior to her position as a tenant advisor, she was a litigation attorney for seven years, handling cases relating to real estate, corporate, international, antitrust, bankruptcy, product liability, and medical malpractice law. Her legal experience assists clients in evaluating their real estate transactions on an additional level, while coordinating the various transactional elements, including incentive negotiations for clients throughout the United States.
She also provides clients with cutting-edge strategic solutions, such as her REMMY award-winning work with SCAN Health Plan in Long Beach, California evaluating and implementing cost-saving strategies in the development of SCAN's "Office of the Future." A partial list of clients represented include: The City of Long Beach, (California), 21st Century Insurance, LodgeNet Interactive Corporation, First Regional Bank, International Rectifier, World Poker Tour, UBS, ING, AXA Advisors and Paine Webber. Additionally, Ms. Cimbalo is a co-author of two books: Cut it Out, providing creative solutions to reduce facilities expenses and Work on the Move: Driving Strategy and Change in Workplaces, which discusses the increasing importance of a proactive workplace strategy to the real estate process.
Ms. Cimbalo is the Secretary, Past President and Past Vice President of the Board of Directors for the Corporate Real Estate Council of the International Facility Management Association (IFMA) and is involved in CORENET Global, through which she has received her Masters of Corporate Real Estate. She is also the former Program Director for the Organization of Women Executives and is a founding member of Executive Real Estate Women. She received a Bachelor of Arts degree in Psychology and Economics and a Bachelor of Science degree in Biological Sciences from the University of California at Irvine, where she was awarded the 2013 Alumna of the Year in Social Sciences. She acquired her law degree from Pepperdine University and is a member of the State Bars of California and Tennessee.