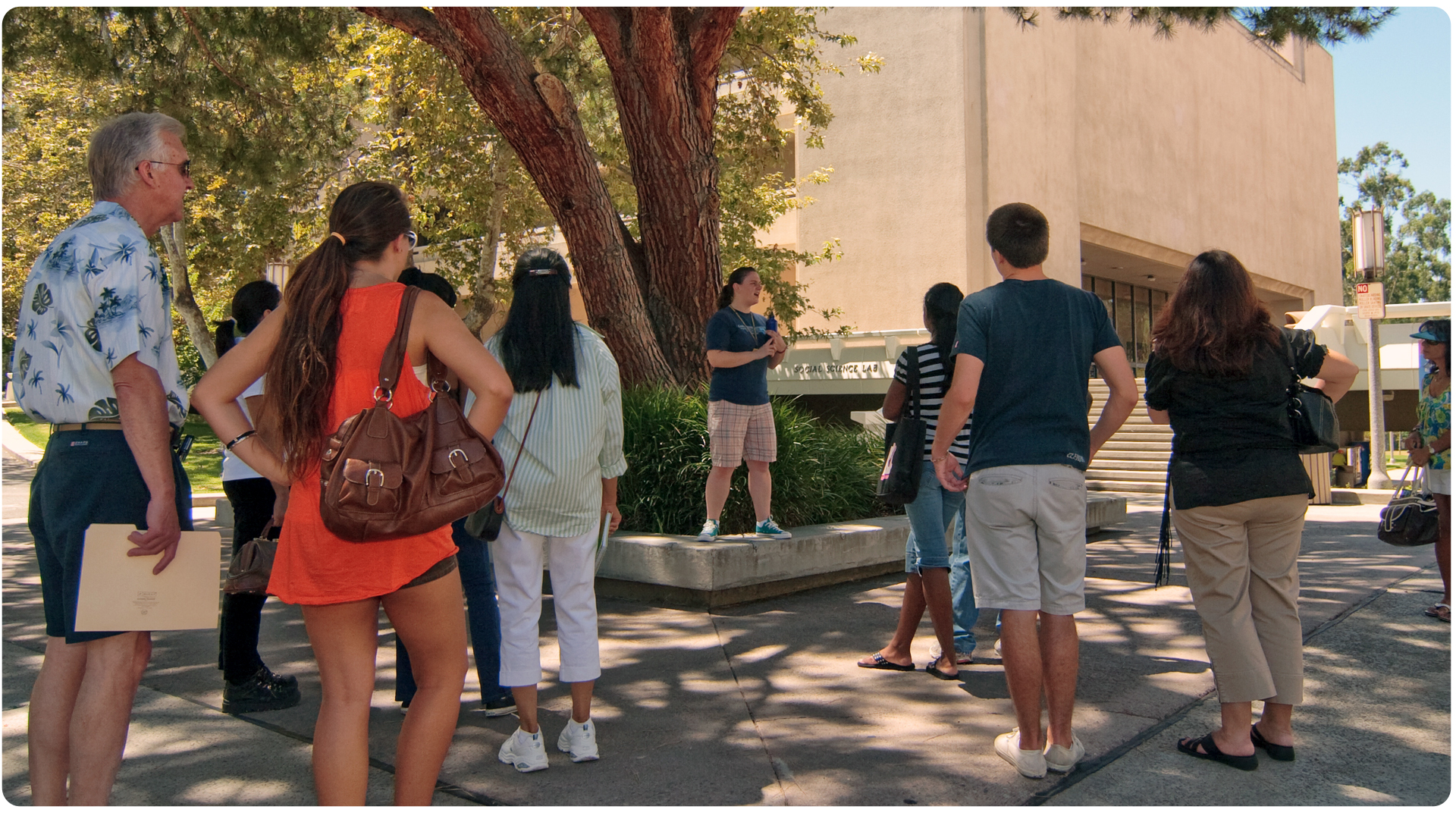 The School of Social Sciences Undergraduate Studies website exists to provide information to help you, the student, make an informed decision about which area(s) of study to pursue as you begin – or continue – your college education.
If you find yourself in need of further information or you are ready to apply for admission, please contact the UC Irvine Office of Admissions and Relations with Students, http://www.admissions.uci.edu/ for guidance through the undergraduate admissions process.
Helpful Admissions links:
Make sure to check out the campus tour calendar to select the best date to come visit us. We look forward to seeing you on campus and in our classrooms!